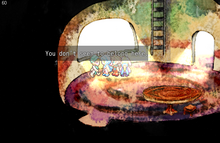 Resonate is a completed game developed in Rpg Maker VX Ace, made in july 2015 fo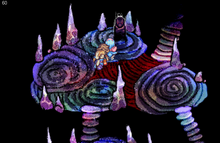 r the Indie Game Making Competition.
A party of three trek through three thematic dungeons, collecting spell cards that allow them to unleash a variety of spells and customize their role in battle.
Bell, Agni and Monche wake up in a Mysterious World with no memories. They want to know where to go and where they're from, and are tasked by a voice to raise a tree.
A Mysterious World connected to several Rifts.
Inspiration
Edit
The game is mainly inspired by SaGa Frontier and Legend of Mana.